This is a very simple yet helpful addition you can easily add to your studio palette.  It will save you time, space, and your Brushes!!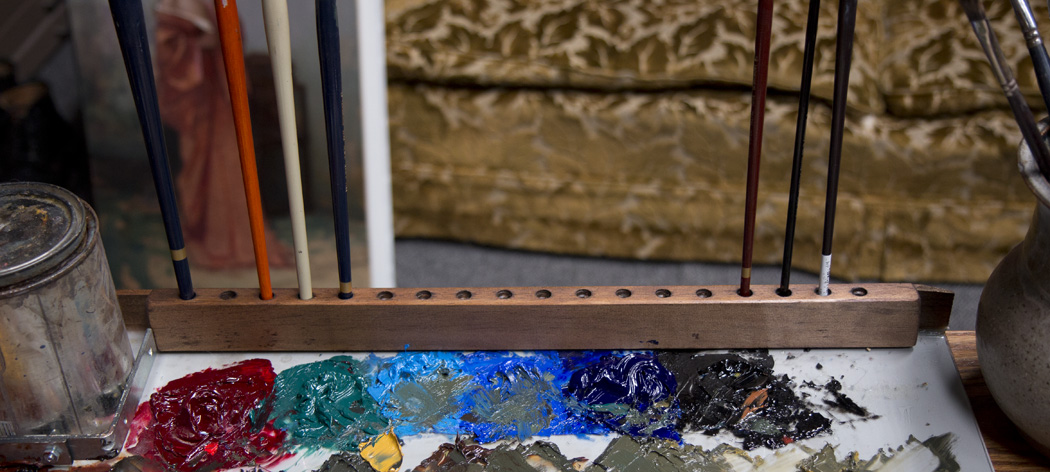 Why?
My clean brushes often get paint on them from my dirty brushes.
I lose track of which brushes I have used and the paint dries in the brush and ruins it.
Palette Room: It saves valuable mixing space on my palette.
Cleaner color: I am better organized in that I can keep track of the brushes that I used for my darker or lighter colors. ( I don't have to wash my brushes out with mineral spirits as much )
How
I made the brush holder with:
-A piece of 1″x 1/2″ piece of wood from Home Depot
-Drill
– Drill bits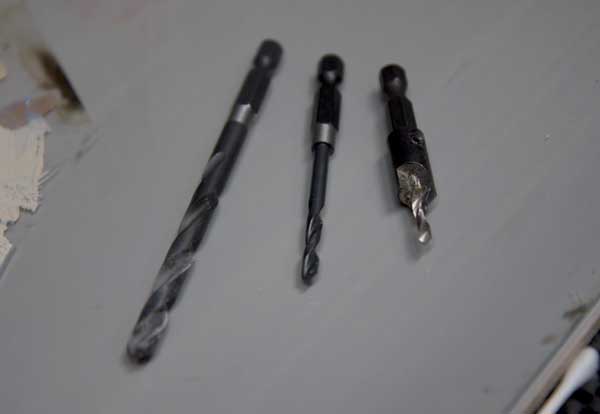 (The bit on the far right is a starter bit)
– a couple of screws to hold it to my palette
I pre-drilled each hole with a starter bit approximately one inch apart from each other.  From there I made some of the holes wider and some thinner.   That's pretty much it!  Happy Painting!!!!