The Paris Seminar
I am really excited to announce  with a handful of other Artists I have been selected to walk in the footsteps of my heroes. We would travel to Paris  where we will copy in museums, learn from curators and educators in the field, and paint together and study pictorial composition and humanities, with the goal of reaching the next level of mastery in their work. We would be staying and studying at the Grand Chamiere Atelier. The Seminar would run from August 27th – September 3rd.
To fund the trip Sean Foster and Vanessa Rothe have coordinated two shows one in Laguna Beach California at the Laguna Beach College of Art and Design  April 8th and the other in New York at the historical Salmagundi Club. April 28th. The cost is of the  7 day trip is approximately $4250.00.
To raise the money I will be showing "Black Kimono" 30×17 $4800.00 at the Laguna Beach Exhibition and "Me and Lucy" $5500.00 24×18 at the Salmagundi Club Exhibition
Please contact me if you are interested in purchasing either painting or if you would just like to contribute I've set up a pal Pal button below.  Thank you !
Here is the catalog to the whole show….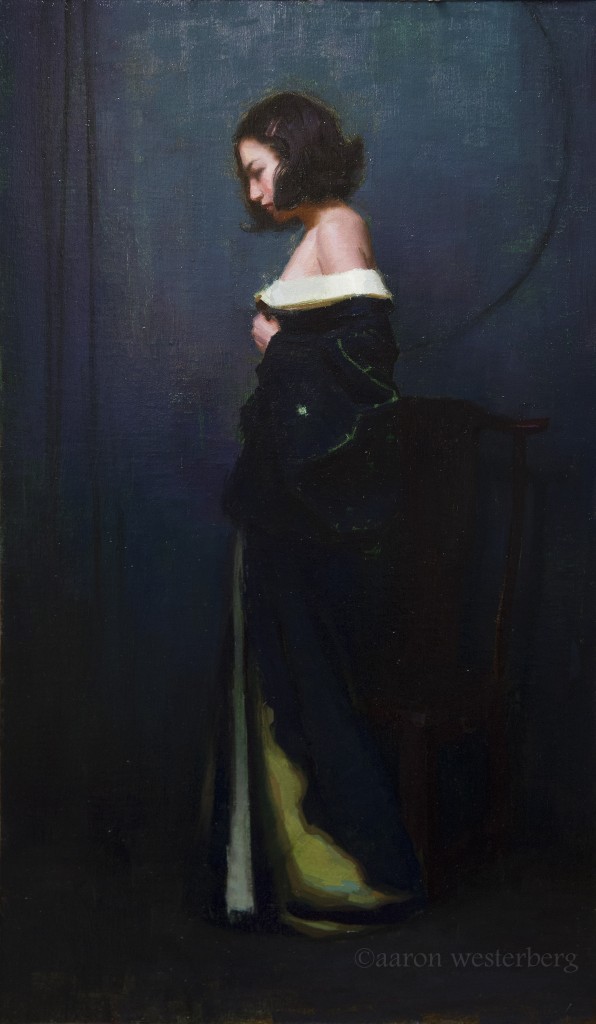 "Black Kimono"
30×17 oil on panel $4800.
(Awarded "Best of Show" in the Bold Brush Painting Competition for January 2016)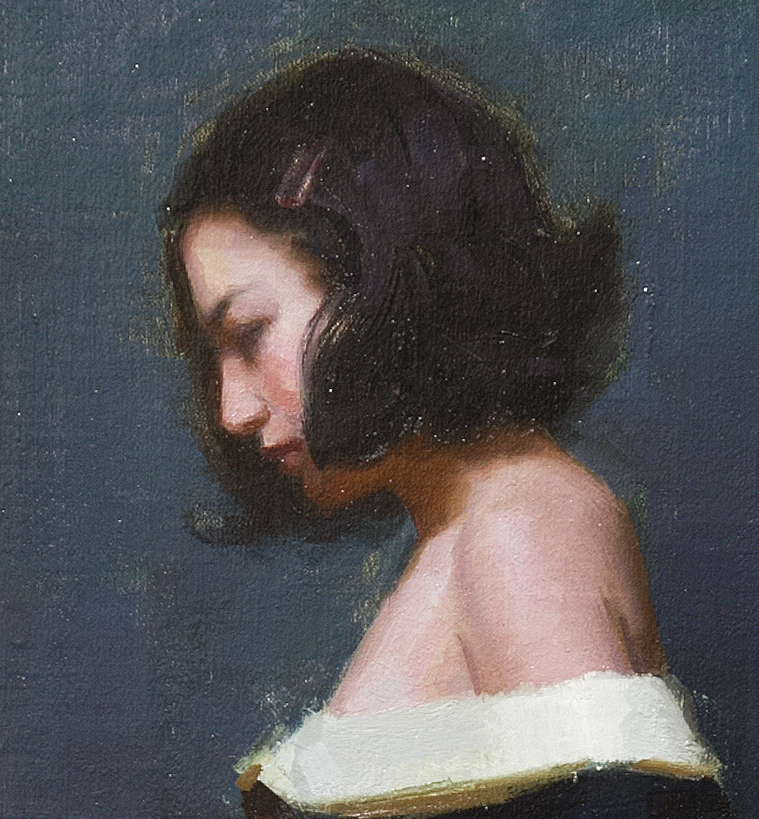 "Detail"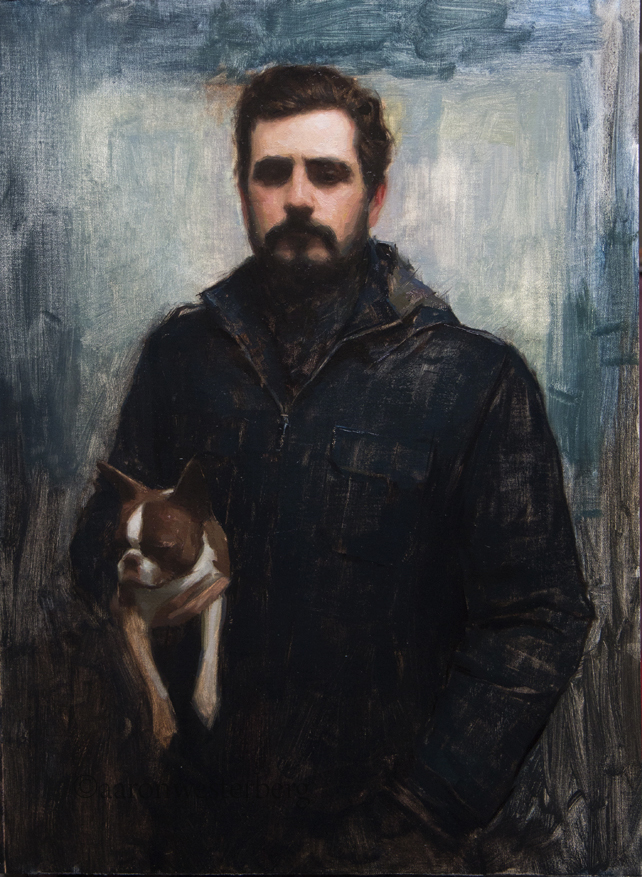 "Me and Lu" 24×18 oil on panel
For more detailed information about the trip click here
PARIS SEMINAR
Here is a break down of the costs.
Flight $1,500 from LAX to Charles de Gaulle Paris-    
Hotel $1,700-  Sun Aug 28 thru Sept 3rd , 7 nights  approx $200-250
Model fee and Studio fee total $250- for 5 days at the Atelier Grand Chaumiere   
Transportation and Museum pass total $200
Food Budget $800-
~ Thank You ~