A drawing horse is very easy to build and is a useful tool for any artist wishing to take his or her study to the next level.  It allows you to draw or paint at home in the same manner as you do in a life drawing/painting class. In general horses are used for those who like to sit while they draw or paint. The people who stand can use an easel.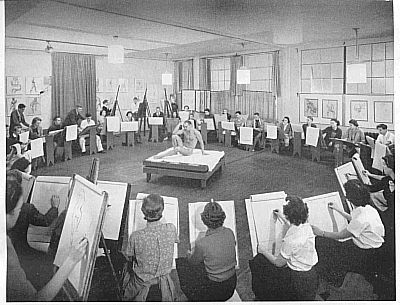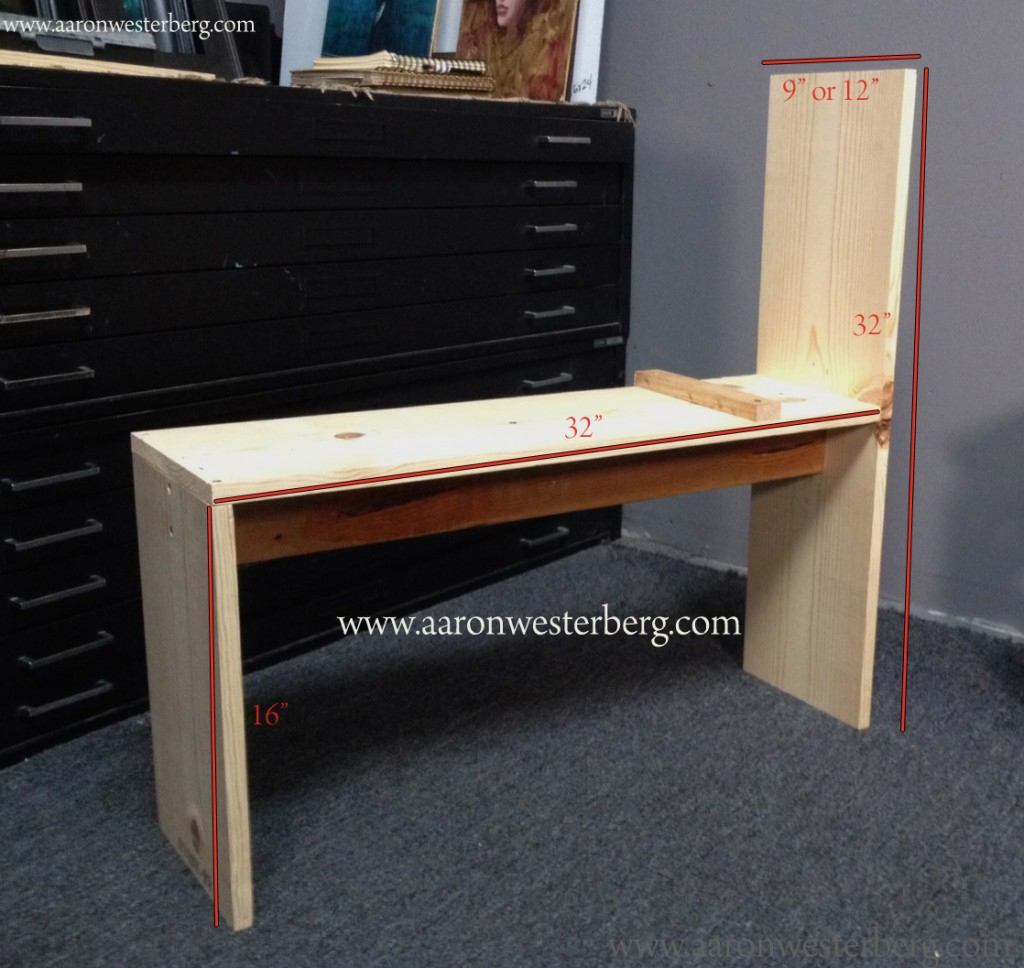 Here is what I used.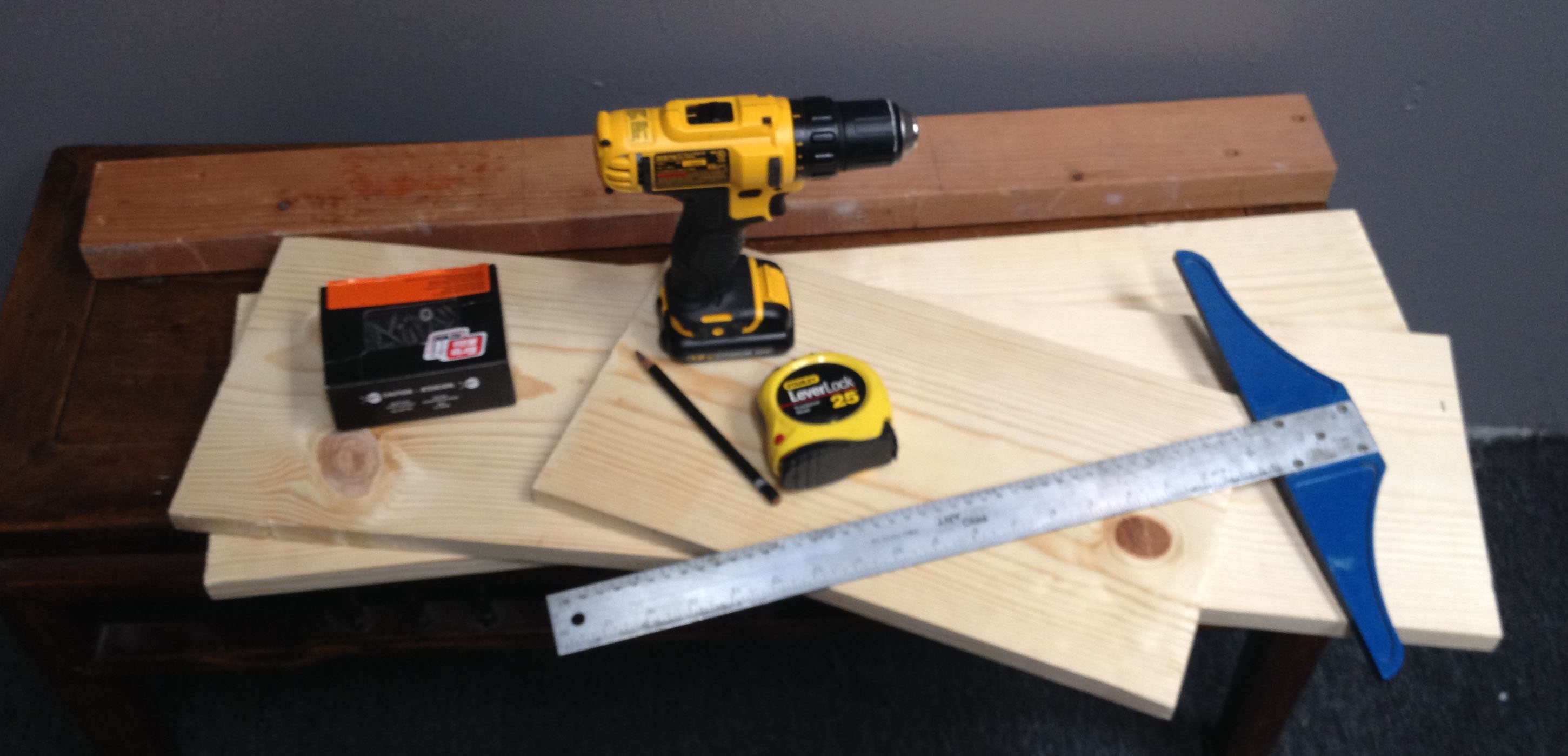 Drill
15 drywall screws  1- 5/8″
Drill bit
Countersink drill bit
Phillips head drill bit
Tape measure
Ruler
Pencil
Four Pieces of wood 3/4 x 9″or 3/4 x 12″
(I went to Home Depot and had them cut one 8 foot 3/4 x 9 inch piece of white birch into (2) 32″ pieces and (1) 16″ piece. You can use any type of wood you like. It was $12. I had a 2×4″ at home that I used for the bottom support.)
FIRST step was to attach the 16″ piece to the 32″ piece


I pre-drilled the center hole first and put the screw in. Then I did the other two. On each of the holes I drilled I also used a countersink drill bit so the screws are flush with the wood.
NEXT was to attach the front 32″ piece. I first measured 16 1/2 inches up made a mark, then found the center, drilled a hole and inserted the screw just enough so I could line it up with the other seat piece. Once the two pieces were lined up I screwed the screw all the way in and then inserted two other screws each side.

The next step was to insert the bottom support. I measured, cut, then screwed the 2×4″ to the underside of the horse.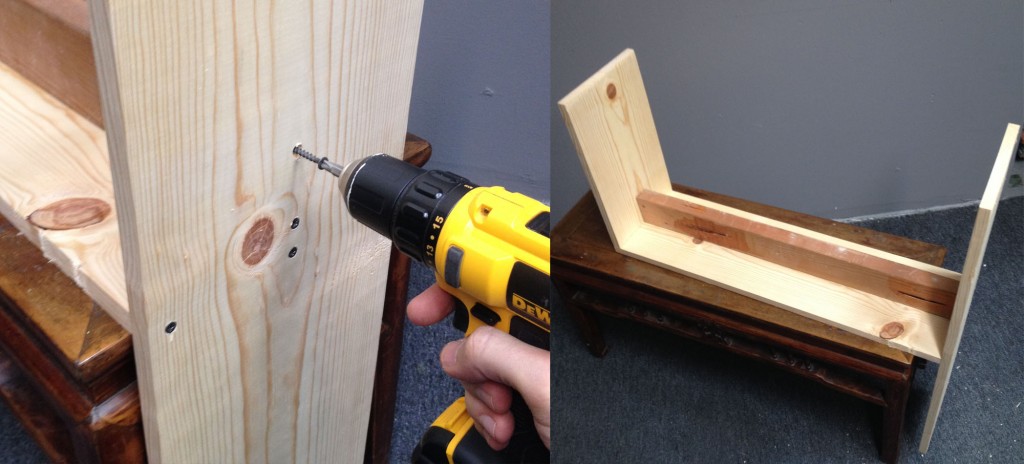 AND that's pretty much it! I spent much longer writing this post then building the horse, it only took about a 20 minutes.  I added a little piece of wood to act as a stopper for a drawing board or canvas holder and I will sand the horse down to remove any rough areas or possible splinter issues. You can stain or paint the horse and even put a coat of polyurethane on it just to make it nice and last longer.
There are many ways to make a horse this is just one, the key are the dimensions it has to be 32″ long and tall. If you get the proportions wrong the horse can flip up if you sit too far towards the back.  I used screws and no glue so I can take it apart if I need to travel with one or more.